Why to address disposable devices?
Partners are developing business in various segments such as logistics & industries. To successfully support those markets in their digital transformation, Sigfox shall ensure to address the overall use cases of those companies. Today, Sigfox is already involved in business processes that remain most of the time internal. The challenge for the coming quarters is to be able to address all business processes in those companies:
Started from "tracking" of assets linked to the "production" in general, those industries would like to address in a second step use cases involving more and more their end-customers:
Parcel & envelop tracking for the Postal Service in order to track the global quality of service or even provide a proof of receipt to their end-customers.
Expendable or disposable devices for the industries such as monitoring the life duration or the usage of a life vest for the aerospace industry.
But those use cases are required very low-cost devices that can be produced in volumes (several millions) for a unique use case in order to reach the lower Total Cost of Ownership.
Low cost reference design
To address this volume-based use cases, Sigfox has developed a reference design simplified to few components.
Its design is an application example of a very basic transmitter device based on pre-defined messages that are triggered by a simple binary trigger (here a button switch).
The communication will be limited to uplink with relaxation on the certification for the air interface. In order to reach the lowest price, the processing part is limited as well with preformatted messages.
Chipset solution implemented is a SoC from CMOSTEK/HopeRF, the CMT2189.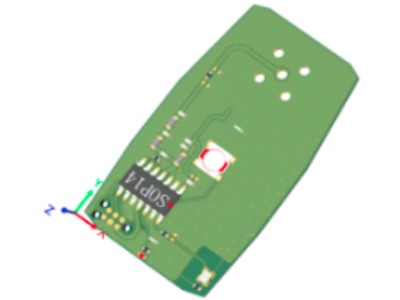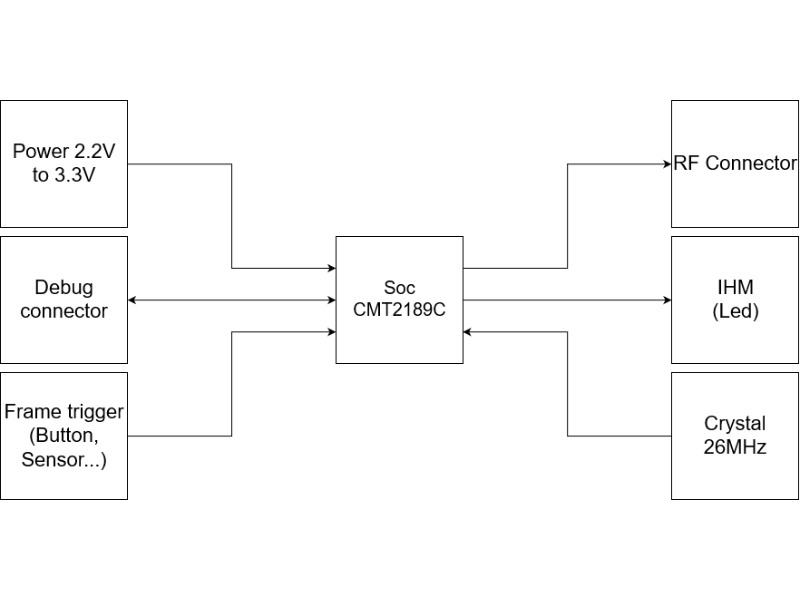 Sigfox make available on-line this design example for the whole ecosystem in order to be reused, customized and industrialized in Sigfox end-products. It is provided for free with its associated documentation. Sigfox do not guaranty technical support for users of this reference design. Possible updates of the package could follow in order to add test and characterization data or design optimizations.
Main features & characteristics
RC1, power class 2u
Uplink only, with 512 pre-defined messages
UL transmission with 3 repetitions
Switch button to trigger transmission
Coin-cell powered, 2.3V to 3.3V
Sigfox Authentication